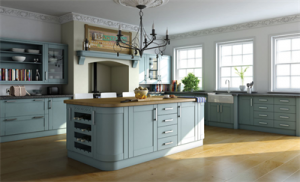 Fitting new bathrooms and kitchens are the most popular property renovation projects, a survey has shown, whilst homeowners are also adding value by knocking through rooms, converting cellars and giving their garden a makeover.
Almost half the homeowners who have carried out a major home improvement in the last three years have installed a new bathroom, closely followed by nearly four out of 10 who have opted for a new kitchen. A third of homeowners have modernised their boiler or central heating system, whilst seven per cent have added an extra bedroom.
But with nearly half of those surveyed admitting they didn't inform their home insurer about the work carried out, property owners are being warned they are at risk of invalidating their cover if they don't update their policy details.
The home improvement research, commissioned by Gocompare.com Home Insurance, found that the top 10 renovation projects were:
Fitting a new bathroom, 44%
Fitting a new kitchen, 39%
Installing a new boiler or central heating system, 33%
Carrying out a garden makeover, 28%
Building an extension, 16%
Knocking through rooms, 11%
Fitting solar panels, 11%
Converting the attic, 10%
Adding a bedroom, 7%
Converting the cellar, 6%
The survey also found that 22% of homeowners are extending or improving with a view to staying in their property for at least three years, whilst five per cent are carrying out the work with view to selling their home within the same timeframe.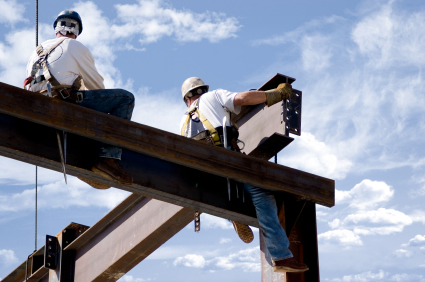 Gocompare.com's Ben Wilson says: "As well as making your home a nicer place to live, a major renovation project can add to the value of your property and household contents.  For example, when modernising a kitchen with new cabinets and worktops, many people will also buy a new cooker, fridge freezer or other appliances and furniture, increasing both the value of their property's rebuilding costs and household contents.  So, you'll need to review your insurance to make sure that you've got adequate cover for your new investment.
"Also, if your renovation involves scaffolding or removing doors or windows for any length of time, your property will be less secure, so your insurer may increase your premiums to reflect the increased risk while the work is being carried out."
Homeowners are also advised to brush up on home insurers' rules regarding unoccupied properties.  "Most policies stipulate that if you leave your home unoccupied for a period of time, typically exceeding 30 or 60 days*, then your property will not be covered for certain events including theft, malicious damage and escape of water," adds Ben. "There's no standard definition of 'occupied', so, if you're planning to live elsewhere during refurbishment works, it's essential that you talk to your insurer first to make sure you understand the implications.
"Most home insurance policies don't cover tradesmen or their work, so you should always check that they have their own insurance in place.  It's also wise to check that they are qualified to carry out the work and registered with a recognised governing body."
For more information on home improvements and your insurance, read Gocompare.com's handy guide.