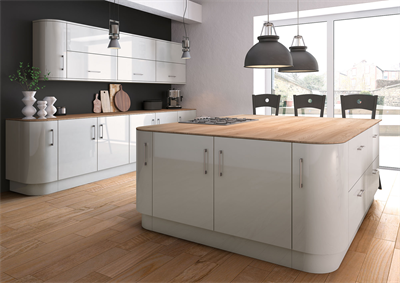 When it comes to buying a new kitchen, to what extent are you prepared to do it yourself? If you're weighing up the pros and cons of a rigid kitchen v a flatpack kitchen, the latter might be an easier option than you think!
There are many myths around flatpack kitchens, such as them being of a lesser quality than pre-assembled kitchens and not giving the professional finish you expect. But these misconceptions just aren't true, and buying a flatpack kitchen can be a fabulous way of getting the bespoke kitchen you want at a price you can afford!
A recent blog post from our sister company Flatpack Kitchens Direct listed some of the benefits of buying a flatpack kitchen. You can read the whole post here or take a look at our synopsis, which sorts out the flatpack facts from the kitchen fiction!
The benefits of a flatpack kitchen include:
A cheaper price tag, which means you get more for your money
The same quality as rigid kitchens. It's the material they are made from that counts, not how they are delivered
Easier storage until you're ready to install your new kitchen
Easier to fit around pipework and other features
With many kitchen retailers, you will be able change your order after it's been processed. You're less likely to be able to with a bespoke kitchen
When installing your new flatpack kitchen, read the manufacturer's instructions thoroughly, even if you're an experienced fitter. Kitchen technology and materials are changing all the time, and the fittings might contain some quirks you haven't seen before!
Even if you don't consider yourself up to the task of fitting a new kitchen, flatpack cabinets are not to be discounted. You can buy a flatpack kitchen anyway and use the savings you make to pay a professional to do the job for you!