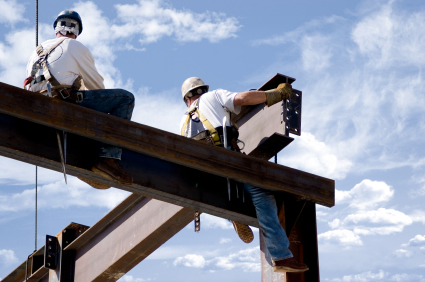 Taylor Swift might have insured her legs for £26m, but British builders are also putting a high price on their body parts!
The average builder sees his or her legs as crucial tools of the trade, and as such believes they are worth £1,185,000*. Engineers and lawyers have put the price of their limbs at £1.2 million whilst, interestingly, telecoms workers value their legs even more highly, at £1.9 million!
The research has been carried out by family insurance brand There®, which asked 2,000 professionals in 20 different industries to put an insurance value on different body parts to highlight their impact on earning potential. From the results, a builder's legs would appear more valuable than those of a doctor or nurse, which were deemed to be worth £1,140,000 on average. Shop workers, meanwhile – who are on their feet a lot – think their legs are worth £1,045,000.
Eyes were the most valued part of the body, followed by face, hands and legs. Engineers topped the table with an insurance value on their eyes of £3.4m, followed by plumbers and electricians at £3.1m and telecoms workers at £2.6m. Plumbers and electricians also put one of the highest price tags on their hands, at £2.2m, with their index finger alone being worth £1,196,107 in the event of them losing their income.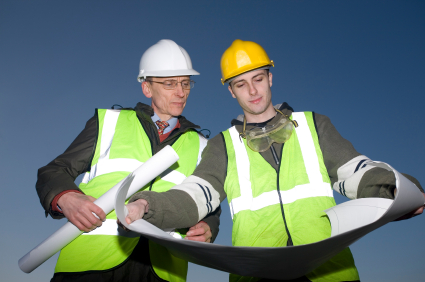 There® marketing managerPhilippa McLaglen said recent news of Taylor Swift insuring her legs for £26m – or $40m – isn't as crazy as it seems. "They're part of the Taylor Swift brand and so can affect her earning power," she said. "Similarly damage to a builder's leg or an engineer's eye could have a big impact on their earning potential."
The research also highlighted a difference between self-employed and employed workers, with self-employed builders more likely to value their bodies. More than half (57%) of self-employed people think insurance against injury is a sensible precaution, whilst 64% feel more pressure to take care of their physical well-being because they are self-employed.
Your building project is unlikely to be worth £1m, but if you are sourcing a builder, here are some tips to consider:
Ask for recommendations from friends or neighbours. Do some online research and read reviews
Get at least three quotes, asking the firm to include the cost of things such as clearing up and waste disposal. The cheapest isn't necessarily the best value for money
Be clear about what you want, putting it in writing if necessary
Consider the start date. You might be delighted if the builder is available tomorrow… but good builders tend to be booked at least a few weeks in advance
NEVER book a builder who cold calls, and trust your instincts!
* Research conducted by OnePoll on behalf of There® surveying 2,000 UK workers across 20 industries, August 2015.