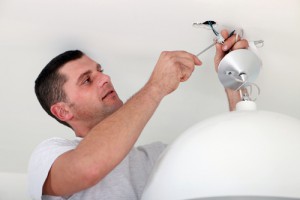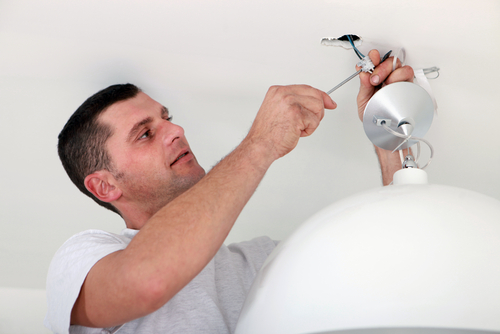 This weekend, chances are you'll either be jetting off for some late summer sunshine, sewing nametags into school uniforms or indulging in a spot of DIY. The three-day August bank holiday is the perfect chance to carry out a big project or several odd jobs – but, unfortunately, this favourite hobby can all too often end in tears!
Before you get started, read our guide to make sure your bank holiday plans are brilliant, not botched!
The best laid plans
Don't jump straight in without careful planning and preparation. Think about what you need to do and how long it's going to take; many DIY projects fail because they end up being rushed. Don't be embarrassed about popping to your local DIY store and asking for advice – staff will be happy to help and you'll probably come away with tips for other tasks, too!
Well equipped
Line up in advance all the tools needed for the job. If you don't already have a toolbox, buy an inexpensive one and fill it with basics such as a hammer, pliers, crosshead and flathead screwdrivers, a measuring tape, superglue and a spirit level, as well as spare nails and screws in a range of sizes.
A clean sweep
Think the cleaning is only done after DIY? Wrong! Cleaning the area you are working in beforehand will make the job go more smoothly and result in a nicer finish. Wash any surfaces that are to be painted, spend time masking off floors and covering furniture and vacuum up dust as you go along.
Dressed for success
It's obvious that DIY should be done in old clothes, but think about safety too. Don't wear loose clothes that could get caught in power tools and tie long hair back. Dust masks are a good idea when sanding and painting, whilst safety goggles are a must when using electric tools and drills.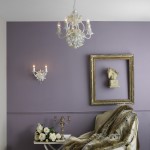 Quality counts
When it comes to painting, budget isn't always best. Very cheap paints can require more coats, whilst poor quality brushes will leave you peeling bristles out of your handiwork. Opt for at least the mid-priced range and always clean brushes and trays thoroughly after use.
Measuring up
Measure twice, cut once, so the saying goes. Be thorough and don't guess. Err on the side of caution and take a bit off at a time if you're not confident – you can always cut more off but it's harder to stick some back on! 
Start small
If you're new to DIY, tackle a few small jobs first to get used to your tools and gain confidence. Re-grout tiles, put up a shelf or repaint a table before attempting to replace a radiator or install a new kitchen! A good tip is to practice on jobs in small rooms or out-of-the-way corners, such as the downstairs loo. If things go wrong, it's easily covered up and not on show in the best room in the house! 
Ask the experts!
It's always advisable to hire a qualified professional if the job involves electrics or plumbing and, similarly, if DIY just isn't your 'thing', admit defeat and stick to what you're good at! Wait until you have several small tasks in need of attention and ask friends or relatives to recommend an odd job man (or woman!), many of whom charge a daily or half daily rate. Thousands of people are admitted to hospital every year following DIY disasters, and a botched job could even invalidate your home insurance, so don't let your pride lead to a monumental fall!
Also see: Decorating dos and don'ts