It's not so much the season to be jolly as to do yourself some damage, so it seems! Unfortunately Christmas can be a dangerous time, due to an overload of decorative lights, electrical leads trailing everywhere and festive candles glowing in every corner. So, as homes the length and breadth of the country are adorned inside and out, here's how to stay safe this Christmas!
1. Christmas overload
No, we're not talking too much turkey or watching an endless loop of Christmas repeats! Overloading your electric sockets can quickly lead to overheating, which could give you an electric shock or even cause a fire. Before plugging in your Christmas lights, invest in extension leads and sockets to distribute the load, and never plug an extension into an extension!
2. Tree-mendous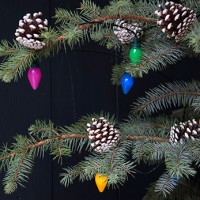 Using last year's fairy lights? Inspect them carefully for any damage that may have occurred whilst they were boxed up in the attic, checking the plug itself for cracks and the cable for stretched sections or bare wires in addition to looking for broken bulbs. Replace older tree lights with newer, extra low-voltage versions that have a transformer unit and/or a control unit close to the plug. LED lights are much safer than old-fashioned lights, as well as being cooler to the touch and more energy-efficient.
3. To the point
There's often a spot of last minute DIY to be done once the presents have been opened, with batteries to be added and plugs to be prepared. But, according to the Royal Society for the Prevention of Accidents, many parents accidentally stab themselves by using scissors, rather than a screwdriver, to assemble toys, and people cut themselves with knives in their haste to open gift. And that's before we start tripping over trailing leads and discarded wrapping paper, so take your time and take care!
4. Everything in the garden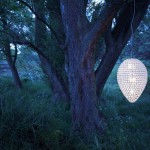 A light-hearted competition with the neighbours to decorate homes and gardens can really bring out the Christmas spirit, but experts from the Institution of Engineering and Technology advise taking extra care with outdoor lights. Always use a residual current device (RCD), which can be identified by a test button on the consumer unit. Press the test button and then reset the device before plugging in the lights and, if RCD protection isn't already installed, plug-in RCDs can be bought in good DIY shops.
5. Deck the halls
Believe it or not, about 1,000 people hurt themselves every year when decorating their homes for Christmas, according to RoSPA! Injuries include those sustained falling off chairs and ladders whilst hanging up decorations, falling out of the loft whilst retrieving them and children biting into glass baubles. Always keep glass and novelty decorations out of the reach of children and pets, ask someone to hold the ladder for you and never over-stretch yourself when reaching for the top of the tree!
6. Burning issue
Sadly, people are 50% more likely to die in a house fire over Christmas than at any other time of year. RoSPA's advice is to never put candles on or near a Christmas tree and never leave a naked flame unattended. It's safer to place tea lights in a suitable container away from the tree, as well as away from the TV and other electricals.
Inset 1: Dotcomgiftshop
Inset 2: Dar Lighting