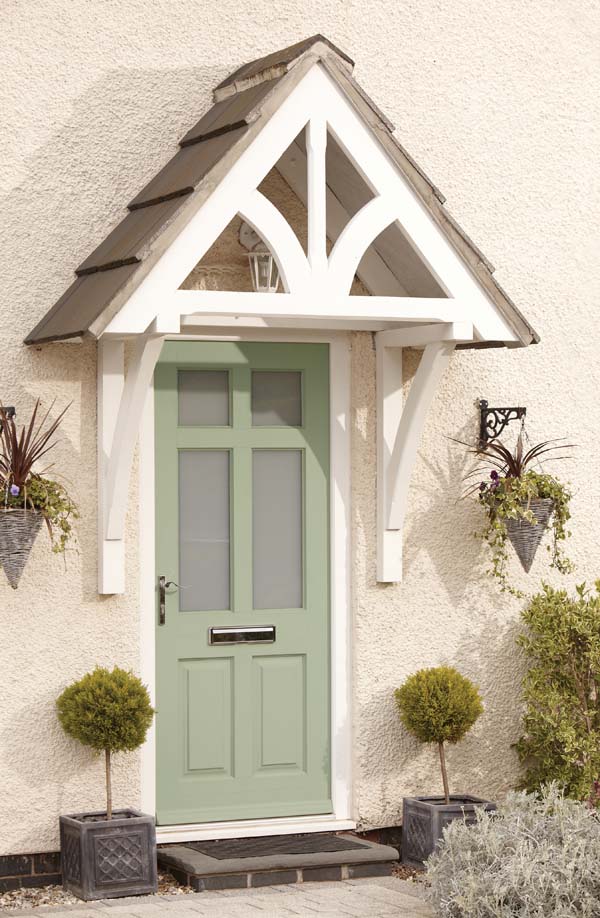 First impressions count, and you can transform a tired entrance is with just a little imagination and elbow grease. Just follow our easy steps and you'll be proud to shut the front door!
1. If possible, take the door of its hinges. If you're unable to do this, you can still prep and paint it in situ.
2. Remove the door's hardware, such as the letterbox and handle, or use masking tape to cover them and any panels that you may want to paint a different colour.
3. Clean the door thoroughly with a damp cloth.
4. Apply two coats of primer – an undercoat of paint that will protect your door and prevent the topcoat flaking and cracking.
5. Use a fine sandpaper to sand down the door, brushing away the dust with an old paintbrush.
6. Apply the first topcoat with a brush or a roller, painting with the grain of the wood. Always choose a quality paint for a beautiful finish and durability; cheaper paints can prove a false economy! Ronseal's 10-year Weatherproof Wood Paint is drip resistant and comes in 15 classic colours such as Racing Green, Dark Oak and Chestnut, in either a gloss or satin finish.
7. Apply a second and further coats if necessary. The darker the paint, the more work needed!
8. Using a mini roller, paint the inside and top edges of the door.
9. If you have a panel door and want to paint the trims and grooves in an alternative colour, wait for the base coat to dry before masking around and inside the panels. Paint the trim with an angled brush, applying a second coat if needed.
10. Remove the masking tape and screw the letterbox, knocker, handle and doorbell back in place. Polish the fittings and voila – your front door is ready and waiting for guests to make an entrance!
Image courtesy of Ronseal