DIY needn't be hard work if you know the rules! Our handy hints don't cut corners but they do cut down on the work in the long term. If you want to start as you mean to continue, read on!
1. First things first
Always check what type of screws and rawlplugs you need before you get started. There's nothing worse than drilling into the wall only to find you're without the right fixtures – and they're not always supplied with the product being fitted.
2. On the level
Invest in a spirit level and always use it when putting up shelves and rails. You might think you can judge just by looking, but chances are you can't!
3. Primed for perfection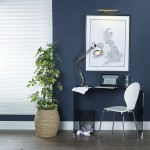 Don't assume that painting over a stain will hide it completely. Try a coat of primer first, to seal it in, and then add a fresh coat of paint for a clean finish.
4. It's a wrap
When leaving paint to dry before applying the next coat, wrap the brushes and rollers in cling film. It stops them drying out and prevents you having to wash them out multiple times!
5. Stick with it
The same goes for grout and tile adhesive. If you're taking a break, place a damp towel over the bucket to stop the mixture hardening.
6. Silver lining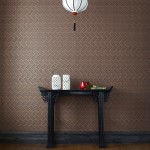 Don't skimp on the lining paper, particularly if you live in an older house or the walls are bumpy. Quality lining paper evens things out and makes it much easier to hang the main wallpaper, as well as giving a nicer finish if you're painting the walls. Paste the lining paper horizontally if you are papering on top, but vertically if you are painting over it.
7. Building relationships
If you're a regular DIY-er or have a large project on the go, check out your local builders' merchant as many accept public as well as trade customers. You might get a 10% discount on all purchases and staff are also likely to be extremely knowledgeable and give great tips and advice.
8. Check, mate!
Check, check and check again. The silliest mistakes can be made when a DIY-er is tired or in a rush, with handles being fixed upside down and even doors opening the wrong way! Take your time, enlist someone you trust to provide a fresh pair of eyes and have plenty of tea breaks!
9. Know when to go pro
Recognise your limits and accept you might have to call in the experts for the hard stuff!
DIY Advice Online is brimming with clever ideas for your home and garden, as well as step-by-step guides. Check out our decorating dos and don'ts, as well as how to avoid a DIY botch job!