With a chill in the air and little hope of an Indian summer, it seems that autumn has arrived. As the nights start to draw in and weekends on the beach become a distant memory, many homeowners will start to turn their attention to another pastime… DIY. There's a good chance your home and garden is in need of a little TLC after months of barbecues, not to mention the kids burning off their energy in your best room, so here are some of the jobs that might need tackling first:
Everything's rosy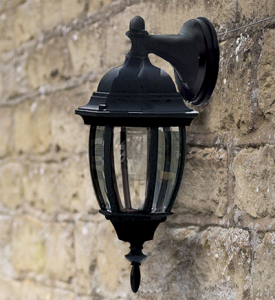 It's not our favourite job, but devoting a weekend to the garden before the cold sets in will pay dividends. Give the lawns a final mow and sweep up the autumn leaves as they start to fall – paying particular attention to drains – before your garden is covered. It might be darker sooner but you can still enjoy evenings on the patio by installing outdoor wall lights or floodlights – you just might want to invest in a patio heater, or at least a thick jumper, too!
Reshuffle your cabinets
With winter on the way you'll be spending more time in the kitchen and less time manning the barbie. Make yours fit for purpose by replacing anything that's worn or dated. Replacement kitchen doors are a good alternative to a whole new set of units, whilst a new worktop can bring instant glamour – and might even encourage you to get out the kitchen utensils and make an early start on that Christmas cake!
De-light-ed to see you
Nothing warms up a home like pretty lighting – well, apart from a good dose of central heating, that is! If you can't afford to redecorate a complete room, well-chosen lights and lamps can make a real difference. Satin chrome spotlights can bring a tired room bang up to date, whilst a stylish chandelier can prove a real focal point in a high-ceilinged lounge or bedroom. Or simply draw the curtains and add atmosphere with strategically-place tea lights or candles!
Making an entrance
It's easy to get excited about installing a new kitchen or buying a brand new three-piece suite, and a little harder to find the enthusiasm to spruce up your hall. But it will no doubt have undergone some high-volume footfall, what with holidaying children running in and out all summer! Freshen up the paintwork, especially around the light switches and those electric sockets used to plug in the lawnmower every fortnight. Think about the outside, too – plant some winter bulbs and polish your front door ready to welcome those trick or treaters!