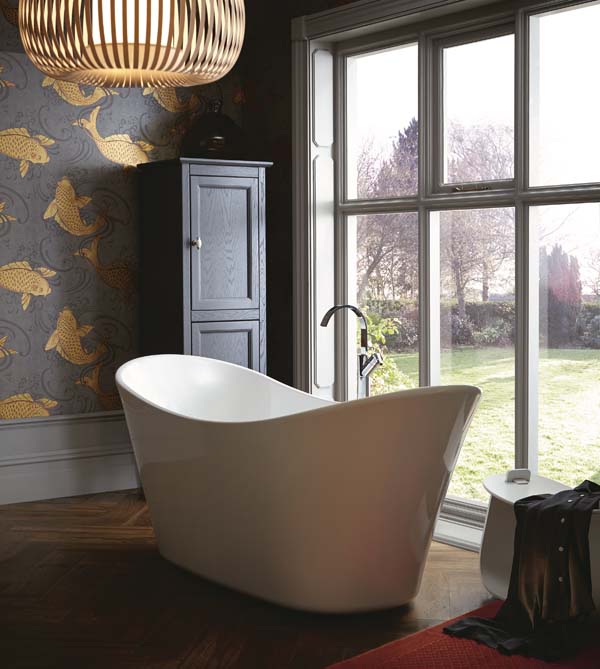 With news that nearly two thirds of us have not renovated our bathroom in the last five years, is it time your smallest room had a refit?
A recent survey from Shower Selector found that:
31% of Brits have not decorated or renovated their bathroom in over five years
18% are in the middle of a bathroom renovation
16% last renovated their bathroom between two and five years ago
11% of UK homeowners updated their bathroom between just six months and a year ago
So, with that in mind, here are our seven simple steps to the bathroom of your dreams:
Work out your budget. A new bathroom needn't be expensive, but it depends on where you shop and how much of the work you are prepared to do yourself. Get quotes from online and in-store bathroom shops and don't forget to factor in delivery and labour costs. If you're not confident about plumbing but handy at decorating, you can hire contractors to install the bathroom then save money by doing the tiling and painting yourself.
Plan ahead. Work out how long the job will take and how you are going to manage whilst it's being done – particularly if you don't have another loo! Check and double check measurements and factor in extra time (and budget) for unforeseen problems that might be uncovered along the way.
Grand designs. Having a stylish bathroom is not all about buying the latest trends – in fact, often, just the opposite is true. When designing your refit, consider the age and style of your home, as well as your family's size and lifestyle. Freestanding baths can look fantastically elegant in the right setting but would a fitted suite work better? Factor in existing wiring and plumbing and consider whether it can be moved or whether you'll just to have to work with the current layout. Lastly, think about resale value in case you move. You might think those purple tiles and glitzy chandelier are the epitome of good taste but potential buyers might not agree!
Walls and floors. Waterproof walls and floors are a must, and there's a lot of choice on the market to suit all budgets. Marble, ceramic or granite tiles look stunning and are highly durable, but vinyl floor tiles can look just as effective at a much smaller cost. Remember that the flooring needs to be slip-resistant or, at the very least, buy a selection of high-quality, non-slip mats! Choose specific bathroom paint over standard versions as it features moisture and steam protection – and is even available in marble effect these days!
Right lighting. Bathroom lighting needs to strike a fine balance between creating a calming atmosphere for a relaxing bath whilst providing the right light to allow you to shave or put on make up! Consider a feature ceiling light or downlights to create the right mood, with cabinet strip lights or a mirror light to carry out those close-ups. Due to the presence of water in the bathroom, lighting must meet a minimum IP rating, depending on its location, to reduce the risk of electric shock. Here's a handy guide to bathroom 'zones' and IP ratings applying to each.
Ventilation. Good ventilation in a bathroom is essential to reduce condensation and eliminate smells. If the bathroom is in a new extension to your home, the Government's planning portal says that it should have a mechanical extraction fan, but many homeowners also choose to install them in existing bathrooms. Some fans have timers, which are good for saving energy, whilst you can also buy high-powered inline fans with built-in LED lights.
Accessorize. Once the refit is complete, all that's left is to accessorize and, if your bathroom was done on a budget, this is where you can really glam it up! From shower curtains and bathmats to toothbrush caddies and loo roll holders, here's your chance to 'splash' out on the small details!